Posted by jon on
we have a few buyers asking how to increase or decrease the power of a well sniper rifle, so hear is a quick guide of how to do it by removing the regulator
The power of sniper with the screw is around 260-300fps with (0.2g BB)
After you remove the screw in the air tap of bolt, the power of sniper will increase to 450-470 fps with (0.2g BB)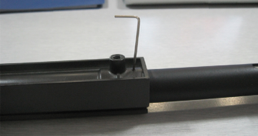 first use 1.5mm allan key spanner unload the screw
anti-clockwise rotate barrel, and then you will find the bolt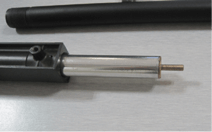 (this is what the bolt looks like)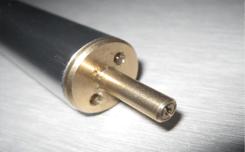 there is a screw in the air tap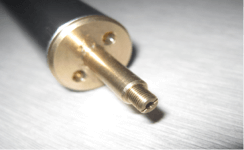 use a small flat end screwdriver to remove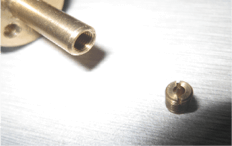 when this screw is removed then the power of sniper rifle will increase.
hi just a quick one to let you know we have updated our buying guide for pistols you can find it here
We have been busy writing some new product descriptions lately.We would like to add better descriptions for lots of our products that have week descriptions, but we simply don't get the time to do it.If you think you could help out by doing some writing some product descriptions for us, you may be able to [...]
Although we are one of the biggest sellers of bb guns in the UK we are still a small family run company with not so many staff and a limit to what we can achieve in a week's work.we sell a lot of stuff and it is imposable for us to check and test [...]
we have just added 2 new Armorer Works pistols to the site and some new video reviews from domthe pistols are below. first is a Replica of the DL-44 Heavy Blaster Pistol used by Han Solo in the latest Star Wars film, and is based on the Airsoft Broomhandle Mauser - https://bbguns4less.co.uk/products/armorer-works-m...are the other is a gbb airsoft [...]
Good news for our Isle Of Man customers, we have dropped the shipping cost from 50 pound to just 7.95 and we now have free shipping on orders over 100 pounds to the i.o.m.
we have dropped the prices on all of our wosport airsoft helmets the cheapest m88 helmets are not just 6.99and the fast helmets now start at just 24.95link to the helmets category
New stock for may will include a big shipment around the third week of may of some y&p gas pistols and spring pistols. and a restock of the popular blackviper LS m9 gbb pistol. also on this shipment will be some new exploding bb pellets from blackviper and a host of new gbb pistols from [...]
hi a few users have asked us how to set up wish list on bbguns4less so we just did a quick video to show you how.
New stock has landed (UPDATED)Zombie army - 1 x new spring pistol - 1 x new spring revolver - 1 x new gas revolverBlackviper - 2 x new spring revolvers - 1 x new spring pistol - 2 x new gas revolvers - 2 x new electric pistols - and a restock of the blackviper m92f [...]